riddock boy
https://www.geox.com/en-IE/velcro_shoes-black-riddock_boy-J847SF00043C9999.html
Boy's school-appropriate shoe with a formal inflection and protective design.
Item code
J847SF00043C9999
-
26 (8.5)

27 (9)

28 (10)

29 (11)

30 (11.5)

31 (12.5)

32 (13)

33 (1)

34 (1.5)

35 (2.5)

36 (3)

37 (4)

38 (5)

39 (6)

40 (6.5)

41 (7)
TrueFit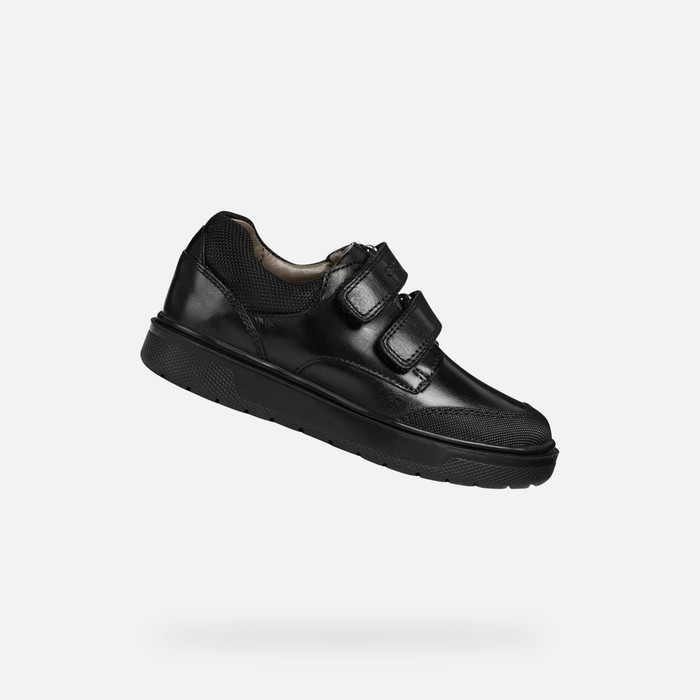 RIDDOCK BOY
black / size: -
within 14 days of the delivery date
Item code: J847SF00043C9999
Boy's school-appropriate shoe with a formal inflection and protective design. Comfortable and breathable, Riddock is a piece of footwear made from plain black leather that will prove to be perfect for formal occasions and school days. Fitted with a protective toe guard, it can be worn day in and day out from Monday to Sunday.
There is a perfect shoe for every child. We have them all. Thanks to Geox's high level of specialization, GEOX knows how to ensure the correct development and wellbeing for young feet during every phase of growth. Every so often children dream about being adults. That's why we have designed a model for your children that is inspired by mom and dad's shoes, while not compromising on safety and comfort. The classic Geox rubber sole is based on an exclusive patent. The combination of the perforated sole and the resistant breathable and waterproof membrane allow for natural temperature regulation, creating the perfect microclimate inside the shoe that keeps feet dry and comfortable all day long.
System devised by Geox for breathability of the outsole.
Highly wearable piece of footwear that delivers superior comfort levels.
The toe guard protects against knocks and jolts.
Antibacterial footbed.
The covering on the footbed has been made from non-toxic chrome-free leather.
Closes with a single riptape, making for an easy quick entry.
The removable footbed is hygienic and practical.
Composition
Upper: 29% Synthetic-71% Leather
Lining: 47% Leather-53% Textile
Outsole: 100% Synthetic Material
Insole: 100% Leather