Welcome to the team of Marvel Super Heroes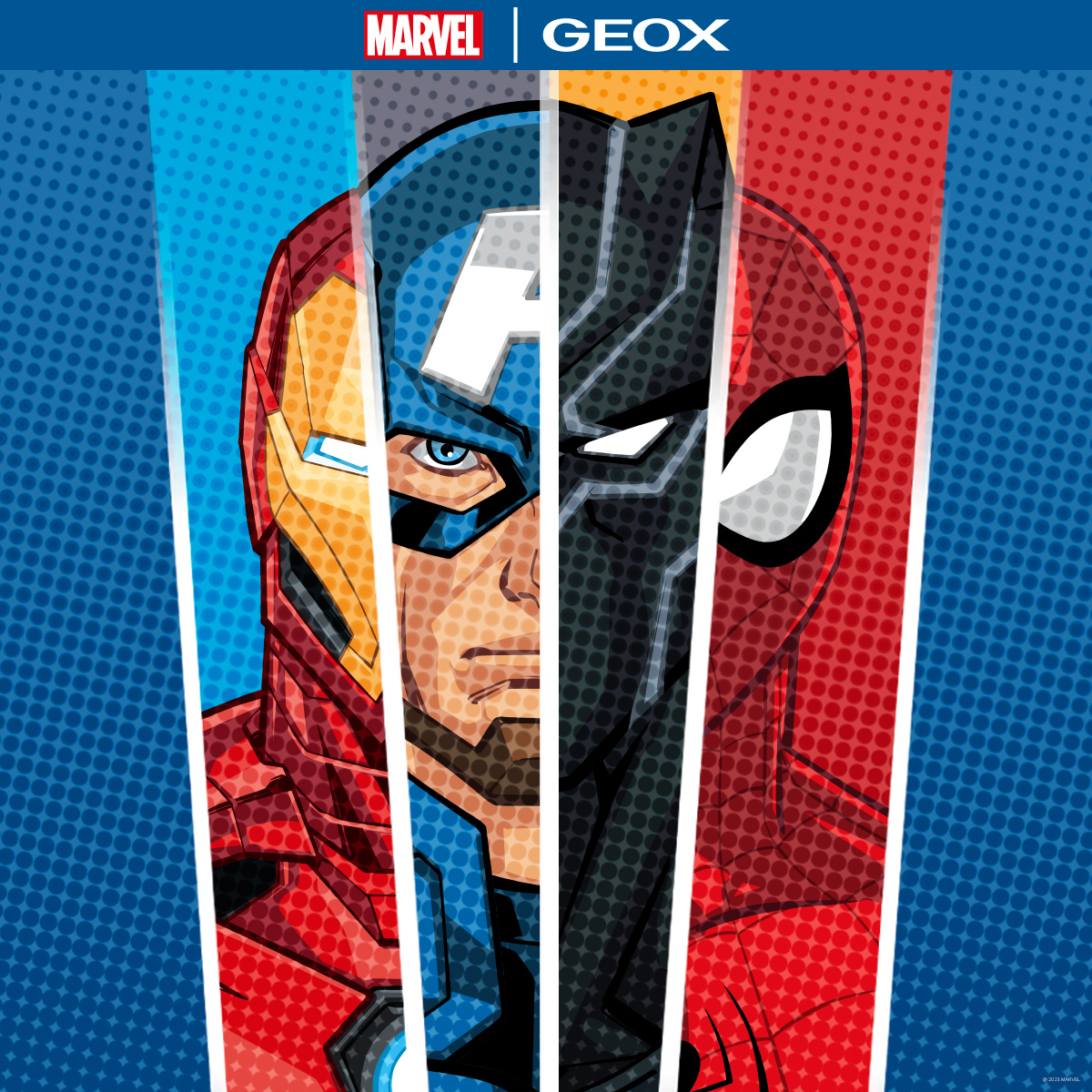 Spider-Man, Iron Man, Captain America & Black Panther: iconic Super Heroes ready to join forces for exciting adventures. Add a splash of colour and a twist of imagination to your looks: don't miss out on the new sneakers from the Marvel x Geox collection.
Collect all the new styles
Hi-top or low-top, colourful and breathable: the sneakers with Marvel heroes deliver a combo of comfort and style for a season packed with discoveries and exciting adventures.