Formal sandals, wedge sandals with a more low-key aesthetic or a pair of thong sandals to be slipped into your holiday suitcase. Check out the items in the women's collection now available in lots of different styles and shades for the summer.
Opt for well-being and lightness from morning to evening with the new contemporary-looking styles created to complement any outfit.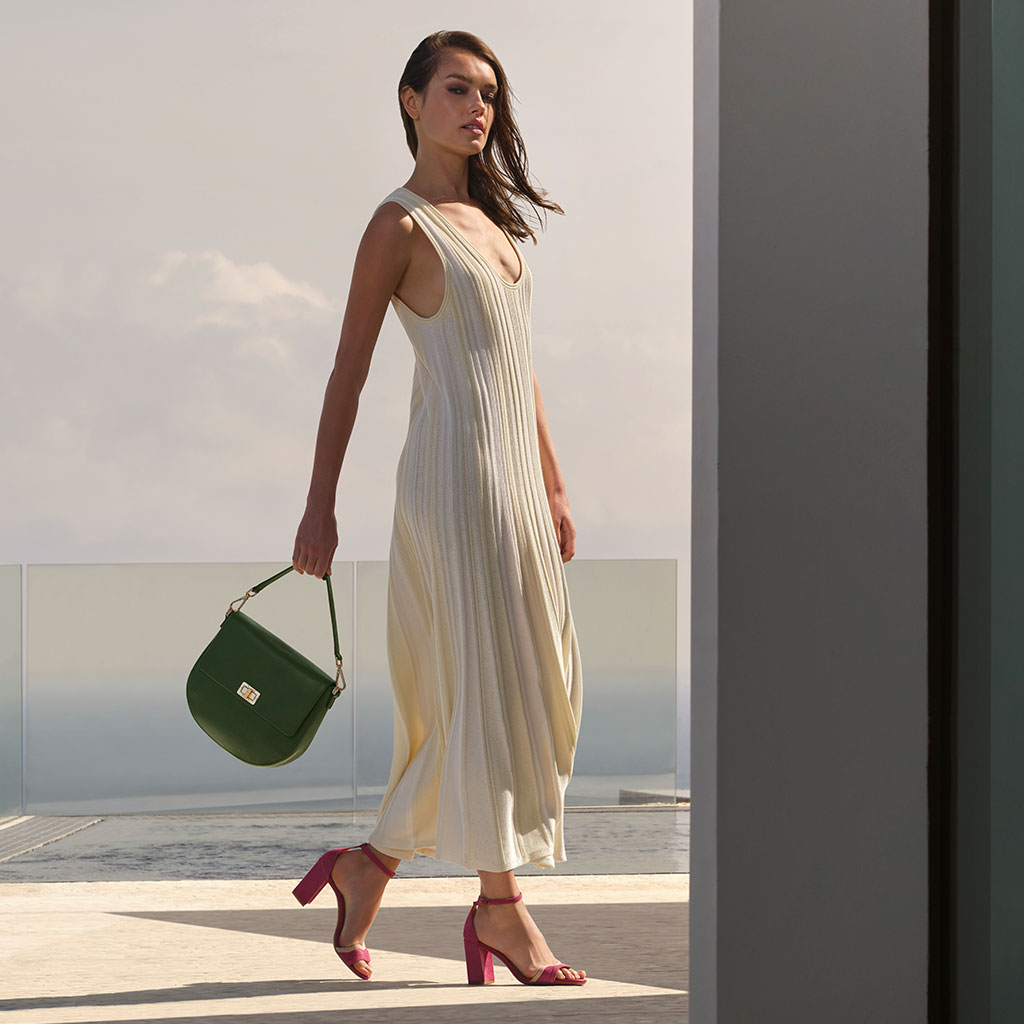 Complete your looks with the jackets and bags from the new collection.
Rely on lightness and stylishness one step after another throughout the whole summer season. Wedge sandals for everyday routine, flat leather sandals for strolling around town and a pair of jewel sandals for evening engagements: find the styles that suit you best.