Buy now and pay interest-free after 30 days with Klarna.
Laceless Sneakers
nebula woman
https://www.geox.com/en-SE/laceless_sneakers-beige-cream-nebula_woman-D621EC0EW22C0423.html
Iconic technological women's sneaker with an ultra-breathable extremely light construction.
Item code
D621EC0EW22C0423
-
35

36

36,5

37

38

39

40

41

42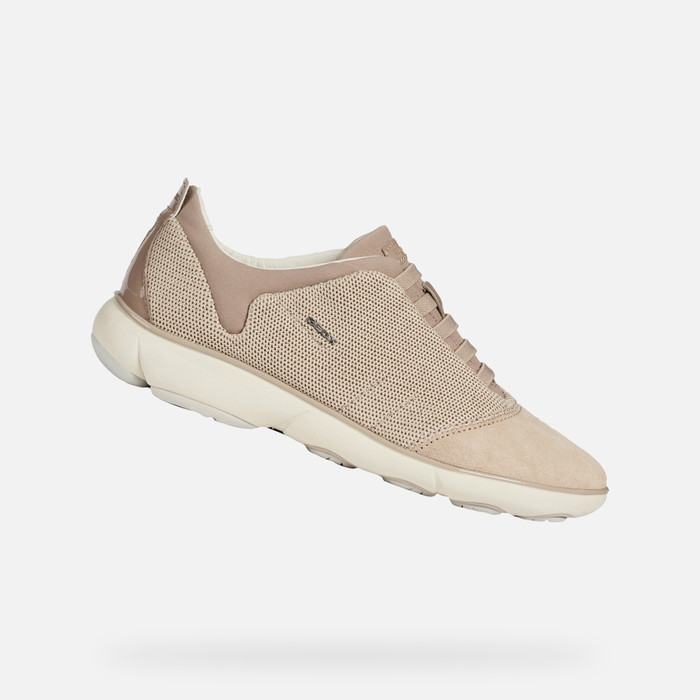 NEBULA WOMAN
beige/cream / size: -
within 14 days of the delivery date
Item code: D621EC0EW22C0423
Iconic technological women's sneaker with an ultra-breathable extremely light construction.A style standby in any woman's wardrobe, the revolutionary Nebula™ sneaker is the ideal complement to any off-duty look. This ultra-trendy glittery-beige version with off-white suede details is the ultimate solution for everyday outfits, travelling or leisure pursuits.
These shoes owe their extraordinary breathability to the GEOX Net Breathing System: the technology developed and designed in collaboration with professional race car drivers who have won the world championship. The maxiholes guarantee outstanding breathability. The maximum water resistance of the sole is guaranteed by a membrane that prevents water from getting in. What's more, an additional layer made up of a special protective material guards the foot, without compromising breathability. This technology has been designed to withstand even the most intense level of activity and to provide maximum all-day comfort, even in the more extreme temperatures.
Exceptional levels of well-being resulting from the immense breathability delivered by the patented Inner Breathing System and Net Breathing System to an extensive part of the outsole and right around the foot.
An outstanding cushioning effect which offers protection and soaks up jolts and vibrations.
Lightweight footwear for comfortable walking throughout the day.
Highly wearable piece of footwear that delivers superior comfort levels.
The elasticated lacing makes for an adjustable fit.
The removable footbed is hygienic and practical.
Composition
Upper: 74% Textile-19% Leather-7% Synthetic
Lining: 73% Textile-18% Leather-9% Synthetic
Outsole: 67% Synthetic Material-33% Rubber
Insole: 100% Leather