Transform the world you walk in
A perfect blend of lightness, cushioning and breathability: choose Spherica™ shoes and experience a stupendous sensation of softness with every step.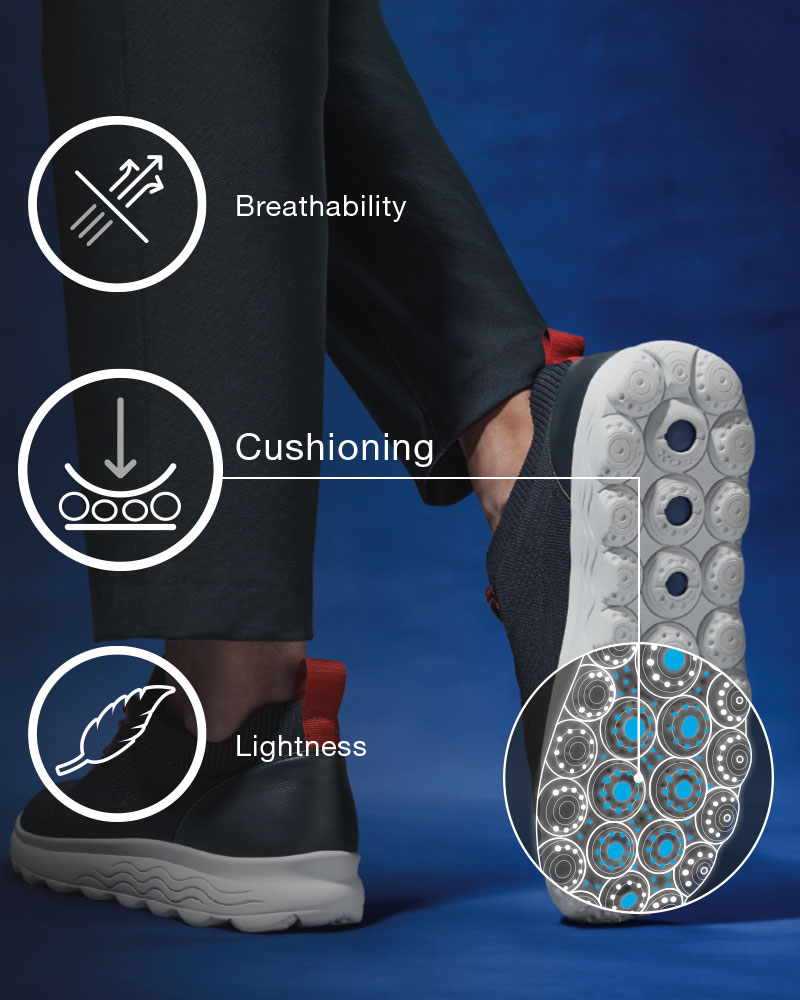 Rain goes over our head
Feet stay dry even in heavy rain thanks to the membrane in the outsole and the top of the shoe to ensure optimum waterproofing and breathability.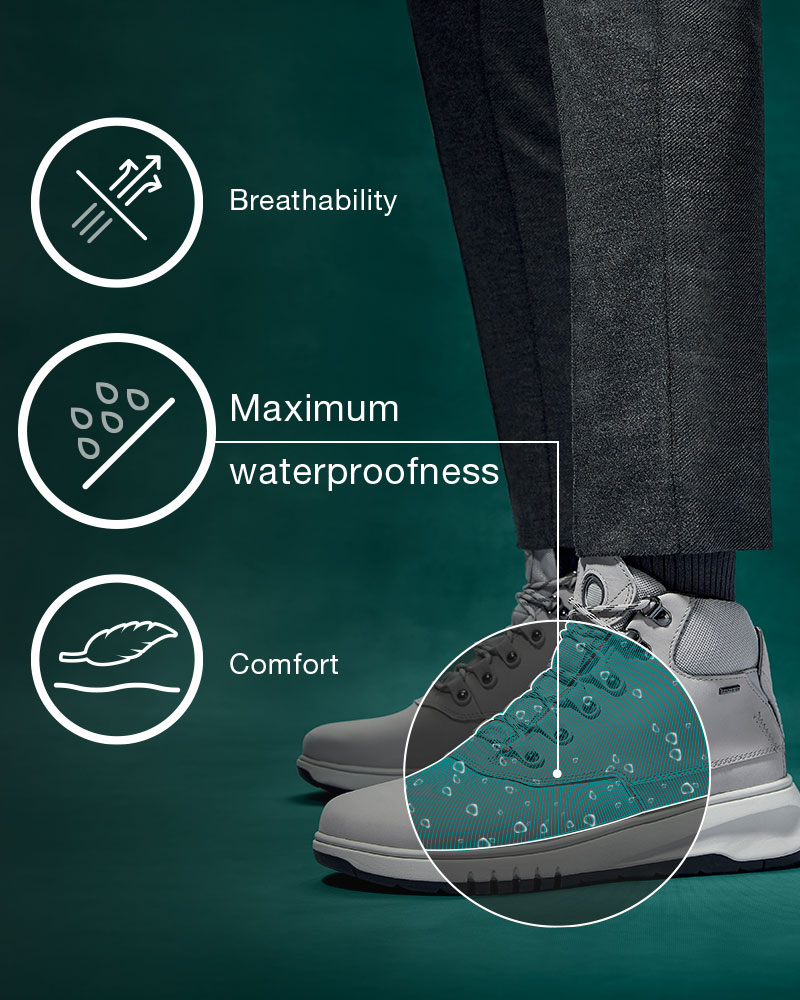 As light as air
Ultra breathability, an ergonomic design and the utmost comfort thanks to the special lining, perforated sole and breathable membrane.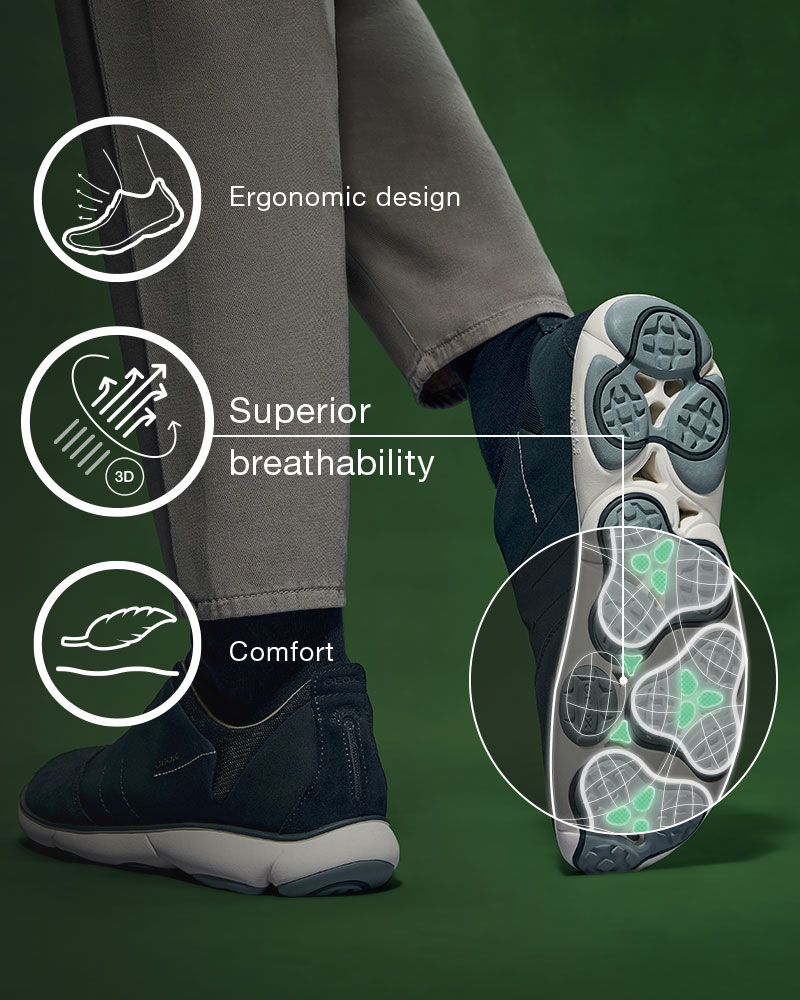 Everything starts with a deep breath
The original system devised by Geox which promotes breathability and combines a perforated sole with a breathable waterproof membrane.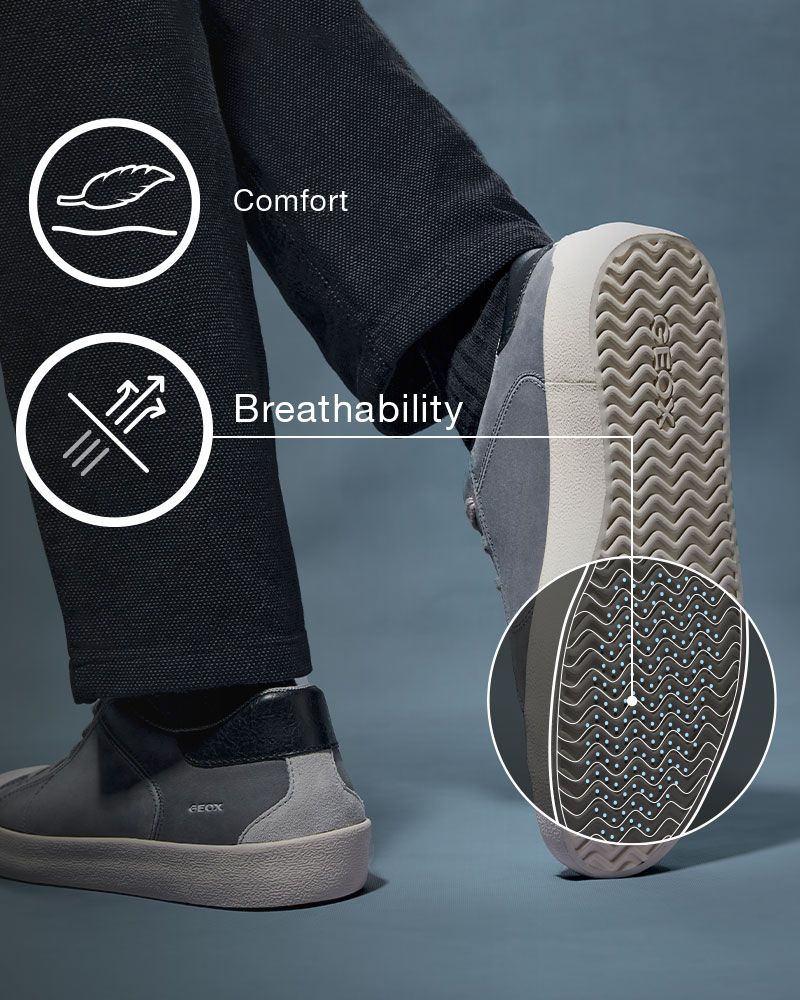 Ventilation in motion
Aerantis™ is the essence of technology: thanks to a dynamic ventilation system activated by movement and optimised by the materials, it boosts breathability and comfort.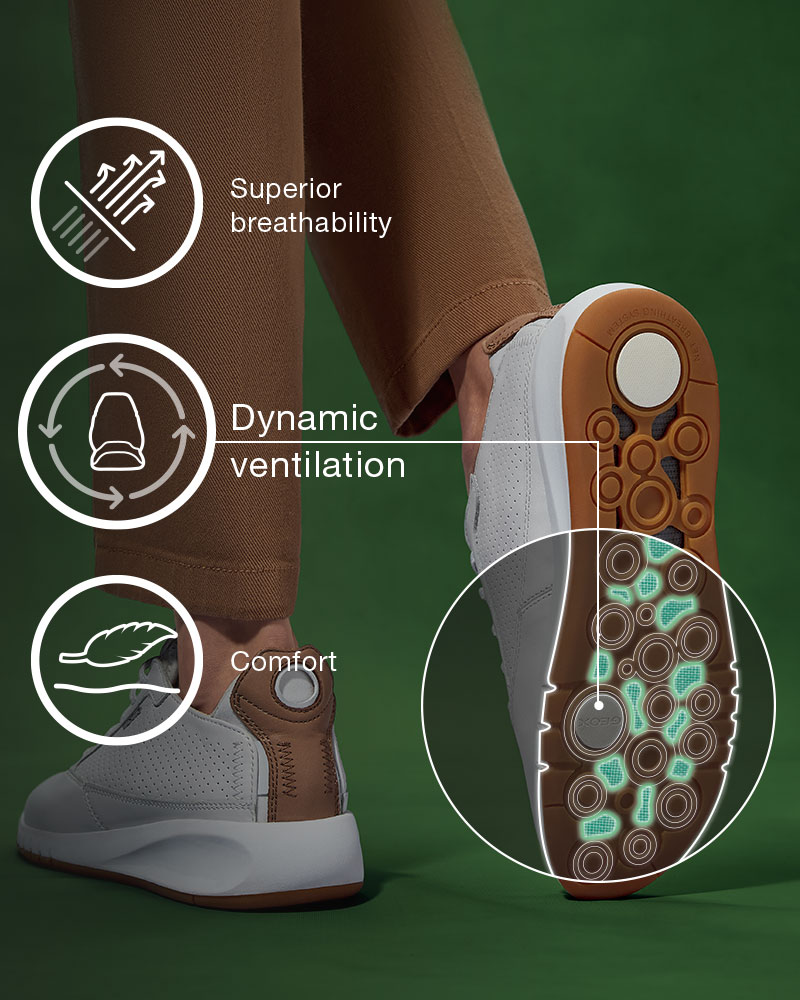 Rainproof elegance
The formal flair of leather shoes meets Geox technology, giving rise to a collection with waterproof outsoles and breathable comfort.