Breathable fashion - wearable wellness for everyone
The tune of autumn is a timeless melody: discover our range of moccasins, slip-ons and lace-ups with a retro soul and a modern twist. Get lost in the animalier inspired details and welcome the autumn in style.
#MyGeox
Explore the experiences of those who have already discovered a new kind of freedom! Get inspired by their style, click and buy!
Discover GEOX XLED and revolutionize the way you communicate! Discover the collection with a technological heart. Download the App now and let your imagination run free, with light-up features, personalized messages or... Simply anything that comes into your mind!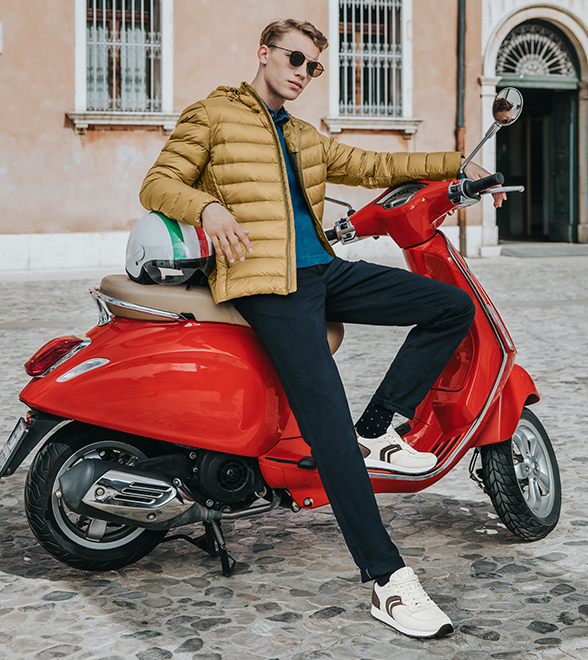 Choose the right rhythm to welcome the autumn: vintage notes for the outerwear and sneakers with a retro feel, but with a beating heart of technology. Whatever your plans for going back to the city, Geox has the most comfortable solution for you, wherever you are!
shop more, save more
shop more,
save more
Start a new journey towards well-being with our lightweight Nebula™ sneakers that are perfect for every day with their unbeatable mix of Italian style, exceptional breathability and supreme comfort.