nebula man
https://www.geox.com/en-US/laceless_sneakers-navy-nebula_man-U52D7B0ZB22C4002.html
Men's light, comfortable sneaker with an iconic low-cut design.
Item code
U52D7B0ZB22C4002
-
39 (6)

40 (7)

41 (8)

42 (9)

43 (10)

44 (11)

45 (12)

46 (12.5)

47 (13)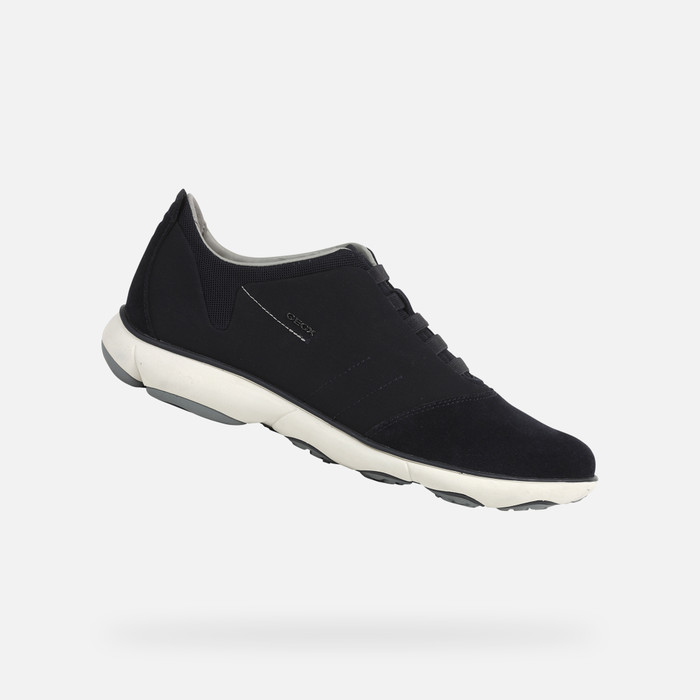 NEBULA MAN
navy / size: -
within 30 days of the delivery date
Item code: U52D7B0ZB22C4002
Men's light, comfortable sneaker with an iconic low-cut design.Perfect for leisuretime occasions, Nebula™ is a light sneaker boasting high levels of breathability for superior levels of well-being. The upper made from cotton and suede leather in a navy-blue palette has been set on a contrasting outsole and is a discerning and easy-to-match piece of footwear.
Resulting from the fusion of a modern design with maximum comfort, Nebula represents the peak of GEOX technology.
Designed for travelling the world, perfect for any season, they naturally adapt to every movement of the foot. This is the perfect shoe for those who love to travel with style and personality, without compromising on comfort. Wearing them is like walking on a cloud.
The combination of the Net Breathing System and Inner Breathing System equips the shoe with 360° breathability, also thanks to the special lining that supports temperature regulation of the foot. Maximum flexibility, stability, comfort and grip are all guaranteed by the 3D Performance Unit.
Exceptional levels of well-being resulting from the immense breathability delivered by the patented Inner Breathing System and Net Breathing System to an extensive part of the outsole and right around the foot.
An outstanding cushioning effect which offers protection and absorbs jolts and vibrations.
Lightweight footwear for comfortable walking throughout the day.
Highly wearable piece of footwear that delivers superior comfort levels.
The elastic strap/panel on the upper makes for a quick and easy foot entry.
The removable footbed is hygienic and practical.
Composition
Upper: 73% Textile-27% Leather
Lining: 76% Textile-17% Leather-7% Synthetic
Outsole: 67% Synthetic Material-33% Rubber
Insole: 100% Leather