nebula man
https://www.geox.com/en-US/product-nebula_man-8056536072921.html
Iconic, high-tech men's sneaker that's ultra-breathable and extremely light.
Item code
U52D7A00046C9999
39 (6)
39 (6)

40 (7)

41 (8)

42 (9)

43 (10)

44 (11)

45 (12)

46 (12.5)

47 (13)
TrueFit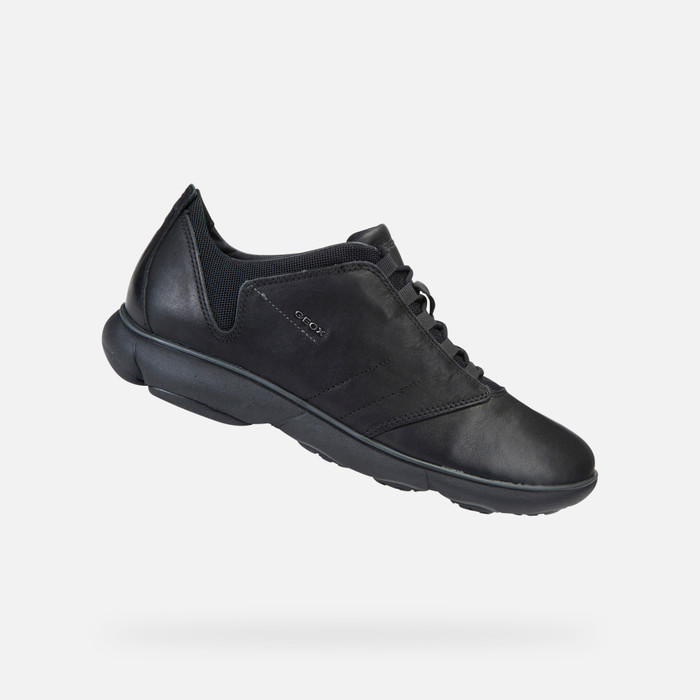 NEBULA MAN
black / size: 39 (6)
Find out how to receive your order before the holidays.
within 30 days of the delivery date
Item code: U52D7A00046C9999
Iconic, high-tech men's sneaker that's ultra-breathable and extremely light. Nebula™ is Geox's revolutionary sneaker with a modern, contemporary aesthetic and a winning combination of outstanding quality, comfort and technology. With an upper made from leather and mesh in a versatile all-black palette, it is an ideal piece of everyday footwear and will lend itself to walking around town, traveling, running errands or anything else.
Resulting from the fusion of a modern design with maximum comfort, Nebula represents the peak of GEOX technology.
Designed for travelling the world, perfect for any season, they naturally adapt to every movement of the foot. This is the perfect shoe for those who love to travel with style and personality, without compromising on comfort. Wearing them is like walking on a cloud.
The combination of the Net Breathing System and Inner Breathing System equips the shoe with 360° breathability, also thanks to the special lining that supports temperature regulation of the foot. Maximum flexibility, stability, comfort and grip are all guaranteed by the 3D Performance Unit.
A mixture of superior breathability and ergonomic design based on systems devised by Geox.
An outstanding cushioning effect which offers protection and absorbs jolts and vibrations.
Lightweight footwear for comfortable walking throughout the day.
Lace-up closure for an easily adjustable fit.
The removable footbed is hygienic and practical.
Composition
Upper: 84% Leather-16% Textile
Lining: 76% Textile-17% Leather-7% Synthetic
Outsole: 67% Synthetic Material-33% Rubber
Insole: 100% Leather