aerantis woman
https://www.geox.com/en-SK/low_top_sneakers-black-black-aerantis_woman-D02HNA00085C9996.html
Men's comfortable breathable loafer.
Item code
D02HNA00085C9996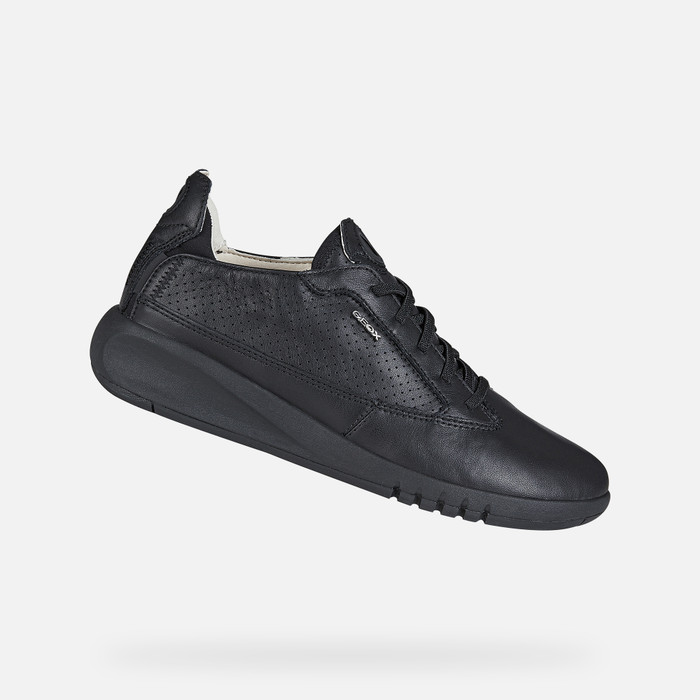 AERANTIS WOMAN
black/black / size: -
within 14 days of the delivery date
Item code: D02HNA00085C9996
Men's comfortable breathable loafer. Crafted from premium-quality leather, Artenova is a fresh take on a timeless loafer. Its ever-fashionable all-black leather upper will lend itself easily to informal outfits and includes a refined leather sole.
Aerantis™ is the essence of technology and boasts cutting-edge solutions that allow the shoe to breathe for an amazing sensation of well-being. The groundbreaking Ventilation System works just like a powerful engine which, prompted by movement, steps up the internal air circulation and facilitates breathability all around the foot. It works in conjunction with the Inner Breathing System, a special interior lining which optimises breathability and heat dispersion, and the Net Breathing System, which ensures that hot air from the inside is replaced with cool air from the outside thanks to the sole's broad perforated and breathable surface area.
The classic Geox rubber sole is based on an exclusive patent: the combination of the perforated sole and the resistant breathable and waterproof membrane allow for natural temperature regulation, thereby creating the perfect microclimate inside the shoe that keeps feet dry and comfortable for the whole day.
exceptional levels of well-being thanks to a combination of the ventilation system, which boosts air circulation inside the shoe, and the immense breathability delivered by the patented inner breathing system and net breathing system to an extensive part of the outsole and right around the foot.
an outstanding cushioning effect which offers protection and soaks up jolts and vibrations.
lightweight footwear for comfortable walking throughout the day.
lace-up closure for an easily adjustable fit.
the removable footbed is hygienic and practical.
Composition
Upper: 84% Leather-11% Textile-5% Synthetic
Lining: 59% Textile-41% Synthetic
Outsole: 60% Synthetic Material-40% Rubber
Insole: 100% Leather